Welcome to Modern International School, Oman!  We are a privately owned international school, licensed by the Ministry of Education of Oman. The school originally started in April 2013 and followed the CBSE-I curriculum. In 2017 the CBSE-I curriculum was no longer recognized by the Ministry of Education in Oman and the owners of the school decided to adopt an American curriculum. A new purpose built facility was also established and the school's premises shifted to an adjacent suburb. MISO opened its doors again on the 03 September 2017. The school is built on a 13 000 square meter plot and is a multi-story, educational facility. We administer the Cambridge curriculum (Primary, Lower Secondary and IGCSE) curriculums, alongside Arabic Language, Islamic Studies, Social Studies, Arabic Second Language and French curriculums. The school falls under the supervision of the Ministry of Education, Sultanate of Oman.  We are located in the prime area of Al-Athaiba in Muscat. Currently, we have learners from Kindergarten to Grade nine (9). Our student roll stands at 613 learners. We are experiencing rapid growth and we will eventually develop into a Kindergarten to Grade twelve (12) school. Please feel free to peruse our website ( www.miso.om ) for further information.
---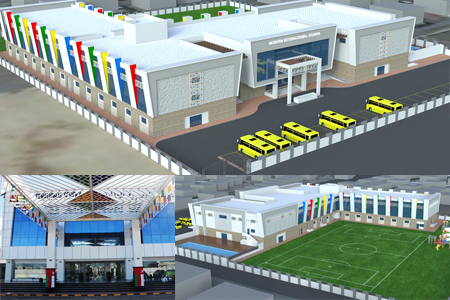 Modern International School (MISO)-Oman
VISION

At MISO, we aim to develop students that are ready to be part of the global student family and who will be inspired to use their acquired skills, to improve not only their own lives, but also the lives of their fellow human beings.
MISSION

Entrenched in Islamic, Arabic and Global values and practices, MISO aims to inspire, direct and simplify the education experience for its learners. Core Values combined with a well-designed curriculum will help our students attain any goal they set themselves in life. Balance between knowledge and understanding, is at the heart of the educational practice at MISO.
OUR CORE VALUES

C – itizenship A - cceptance R - espect E - xploration S - ervice
SCHOOL HOURS
The day for the KG children is from 07h30 to 13h00.The children can arrive at 07h15 for playtime. Children arriving at school earlier will have to remain outside until an assistant or teacher arrives. No student may be left alone in the corridors or school playground before 07h00.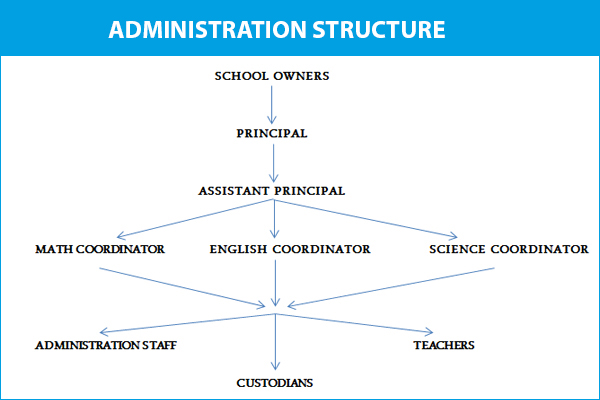 CHILD SAFEGUARDING
A day at Modern International School is filled with experiences that will help your child to 'learn for life' in a supportive and stimulating environment. Modern International School is committed to safeguarding and promoting the safety of the children under its care. To achieve this, we put in place a number of key processes and methods which we ask all staff and parents to recognize and engage with. All members of staff undergo child protection screening appropriate to their post. This includes, but is not limited to checks with past employers. A strict code of conduct with regards to teachers treatment of learners is also firmly put in place to ensure that they are fully aware of the expectations from both the school and its parents. We expect parents and carers at home to work with us in a cordial home-school environment. The parent community is expected to understand and adhere to our school timings - the hours we are open and when we close; the appropriate students uniform & personal hygiene obligations; updating child's medical information; ensure safe pick-up and drop transport facility for the child and the like.
School Hours
The day for the KG children is from 07h30 to 13h00.The children can arrive at 07h15 for playtime. Children arriving at school earlier will have to remain outside until an assistant or teacher arrives. No student may be left alone in the corridors or school playground before 07h00.
Arrival and Departure by school bus
If you wish to have your children bussed to and from school, kindly make arrangements with our Registrar and Administration staff at the school office. Bus children will leave at 14h00.
Collecting your child before the end of the school day
If you wish to pick up your child earlier than the official departure time, please fill out a Permission Form from Reception. A school representative will collect your child from the reception. Parents are expected to wait in the reception area.
Parent /Teacher Communication
All students have a communication book into which parents and teachers will write notes to communicate with each other. Students also record homework tasks in this book. Please check this book daily and sign it to show the teacher that you have read it. Throughout the year there are several scheduled Parent/Teacher conferences. Dates of these conferences will be communicated to you. The progress or lack of progress of the student will be discussed in these meetings.
The following avenues for communication between parents and school are in place:
• All pupils have a Communication Book
• School and class events
• Various reporting formats, including parent/student/teacher conferences
• Parent information sessions
• The school website (miso.om)
• SMS messages to parents advising of important event

Health and Absence from School
It is normal for students to have illnesses at school. Students displaying signs of high fever must be kept at home. To avoid the spreading of germs, kindly teach your child how to use a tissue to blow his/her nose, how to cover his/her mouth when coughing or sneezing, how to wash his/her hands thoroughly and how to use the toilet independently. Send a note or phone the school (24138842) to inform the school of any absence. If the student is out of school for more than two days, please notify the school beforehand. Our school nurse is available, if your child has any special health needs.
Snack and Meals
Students are required to bring a healthy snack packed in a lunch box to school every day. Nutritious food is important to support the intellectual development of your child. Small partitions of dried or fresh fruit, vegetables, salads, yoghurt, sandwiches, meat, cheese, rice and pasta will meet your child's energy requirements. Please include a water bottle every day. Please do not send the following foods: sweets, chocolate, potato crisps, french fries, soft drinks, cakes, pizza, chewing gum or flavored milk drinks. For health and safety reasons, peanuts are not allowed in school. If your child is allergic to any foods, please inform the Class Teacher promptly.
Uniform & Appearance
All pupils at MISO are expected to wear the correct school uniform. Failure to do so may result in your child being sent home from school.

School uniform
Kindergarten children have a compulsory uniform. Boys will wear a pair of navy blue pants and a white t-shirt with the Modern International School logo on it. Girls will wear a navy tartan "skorts" with navy tights and a white t-shirt. This can be purchased from the uniform shop in the administration department. Please send your child to school with sports shoes/trainers to avoid injuries at playtime. Uniform material is available from Mehdi Stores.
.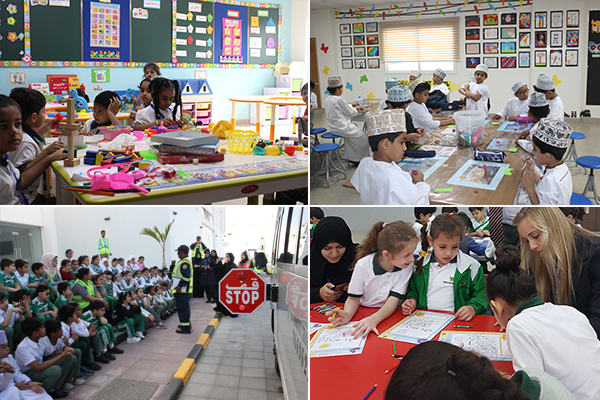 Primary Girl's Uniform
• Navy blue pinafore with navy blue trousers
• White long sleeved shirt
• Navy blue zip up jacket with the School Logo (purchased from School Stores)
• Headscarf - white or navy blue
• Footwear – black, closed toe shoes with rubber soles. No heeled shoes and no trainers.
• A cap for outdoor play
Boy's Uniform
Navy blue trousers
• White shirt or white polo shirt
• Navy blue zip up jacket with the School Logo (optional, purchased from School Stores)
• Footwear – black, closed toe shoes with rubber soles. No trainers or football boots.
• A cap for outdoor play
NB! Omani boys may wear either school uniform or National dress - white dishdasha and kumma.
P.E Kit (whole school)
Both boys and girls need to wear the following for P.E lessons.
• T-shirt (Purchased from School Stores)
• Navy blue tracksuit trousers (Can be purchased from School Stores)
• Suitable sports shoes – correctly fitting, rubber soled. No football boots.
General Appearance
Clothing with logos or slogans are not permitted at school. Exaggerated, provocative, unusual or colored hair styles / footwear / jewellery / are not considered appropriate for school and will not be accepted. Failure to comply with the school rules may result in your child being sent home from school.
Hair:
Hair should be kept neat and brushed well off the face. Girls' long hair is to be tied back at all times. Boys' hair should always be kept short, above the collar.

Make-Up:
Nail varnish and make-up is not allowed and may not be worn.

Jewellery:
Pupils may wear a watch to school. Girls with pierced ears may wear one pair of small stud/sleeper earrings. All other pierced jewellery is not accepted. The school is not responsible for jewellery items misplaced or lost at school. All watches and earrings must be removed before the pupils can take part in P.E lessons. Please do not allow your child to wear earrings to school on P.E days if they cannot remove their earrings themselves.
School Bags
Children should bring their books to school in a suitable bag. It must be a bag that can be worn on their back and must be suitable to carry school books without damaging them. All children including Grade 1 are expected to carry their own belongings so please ensure their bags are not too heavy.
General Dress Code for Parents and Visitors
At MISO, all parents and visitors are kindly asked to wear clothing which complies with that suitable within Oman. Shorts above the knee, tops that do not cover shoulders and tight fitting clothing are inappropriate and may cause offence. Especially during the month of Ramadan, we ask that visitors dress conservatively and cover up as much as possible.
Communication and Language
We will be encouraging children to develop their spoken language through play, story-telling, conversation and song. They will learn to take turns in conversations and develop their listening skills through a range of games and activities. Acquisition of a second and possibly third language takes time and effort. For this reason we encourage students to enrich their vocabulary banks through reading. The library is stocked with English, Arabic and French books to motivate our students to read.
After-school Activities
At MISO we encourage the role that extra-curricular activities play at a school. Each year a variety of different after school activities are offered to our pupils. These are determined by the availability of teachers to organize a particular activity. Every effort is made to provide pupils with the activity of their choice, however some activities are very popular in which case we will operate a waiting list system. Pupils are expected to attend all sessions of their activity for the full period it is offered as holding a place but not attending may cause someone else from missing out.