Modern International School
licensed by the Ministry of Education of Oman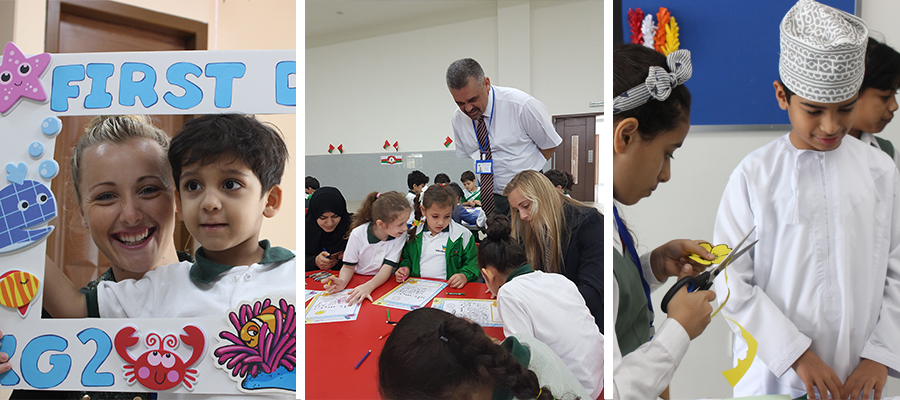 Welcome to Modern International School, Oman!  MISO is a privately owned international school, licensed by the Ministry of Education of Oman. The school originally started in April 2013 and followed the CBSE-I curriculum. In 2017 the CBSE-I curriculum was no longer recognized by the Ministry of Education in Oman and the owners of the school decided to adopt an American curriculum.
Read more about us
VISION
At MISO, we aim to develop students that are ready to be part of the global student family and who will be inspired to use their acquired skills, to improve not only their own lives, but also the lives of their fellow human beings.  
MISSION
Entrenched in Islamic, Arabic and Global values and practices, MISO aims to inspire, direct and simplify the education experience for its learners. Core Values combined with a well-designed curriculum will help our students attain any goal they set themselves in life. Balance between knowledge and understanding, is at the heart of the educational practice at MISO.
ACADEMIC PROGRAMS
At MISO we "love first, and teach second". This is especially true for the students in the Kindergarten Department. Students must feel loved, safe, cared for. It is a place for them to have fun, grow, learn, and develop.

READ MORE

Cambridge Primary is an education programme for young learners that combines a world-class curriculum, high-quality support for teachers and integrated assessment.

READ MORE

Modern International School is in the transition period of adopting a British Curriculam. More infromation will follow shortly.

READ MORE

The Cambridge IGCSE curriculum offers a variety of routes for learners with a wide range of abilities, including those whose first language is not English.

READ MORE