---

Welcome to Modern International School, Oman (MISO). I assume that you are visiting our website to gather more information about MISO before deciding on a school for your child. I am pleased that you are considering joining the MISO family. MISO is a school started by owners who believe that family and community values are at the heart of a school. Whether you are already a member of a school community, a prospective student or simply interested in finding out a little more about our school, you will soon understand why MISO is such a special school within the Muscat community.
As a school, MISO is committed to the intellectual, creative, emotional, physical and social growth of our students. We want our learners to attain their full potential and to fulfill the goals they set themselves in life. At MISO, we encourage our students to dream "BIG". We believe that nothing is impossible and that love and respect is the basis for success in life. MISO teachers are encouraged to "Love First, Teach Second". Our "Core Values" are embedded in the acronym: "CARES": Citizenship, Acceptance, Respect, Exploration and Service.  With already over 28 nationalities forming our teacher and student make-up, we are quickly developing into a truly international community.
MISO teachers and students respect each other as individuals and we believe that nothing is impossible. We keep sacred Islamic, Arabic and Individual beliefs.   We accept being different. We encourage being unique. We acknowledge our mixed abilities. We promote diversity. We respect honesty. We strive to attain standards that are realistic. We keep each other safe. We are a family school. These attributes are what set us apart, AND align us with schools that adopt the title: "International".
As a start-up school, we have already made inroads with regard to being recognized as a "quality school".  Under my leadership, we will foster an attitude of constant improvement. My aim is very simple; I want to bring "balance" to the institution I am affiliated with. Balance in the sense that all the role players i.e. Owners, Teachers, Parents and Students feel that they are being heard, responded to and given the platform to contribute to the "growth" of MISO. This aim is not an easy one. In fact, some might describe it as a task almost impossible.
I look forward to proving our critics wrong and I am excited about developing MISO into a/the leading school in Muscat. I look forward to all the challenges ahead…………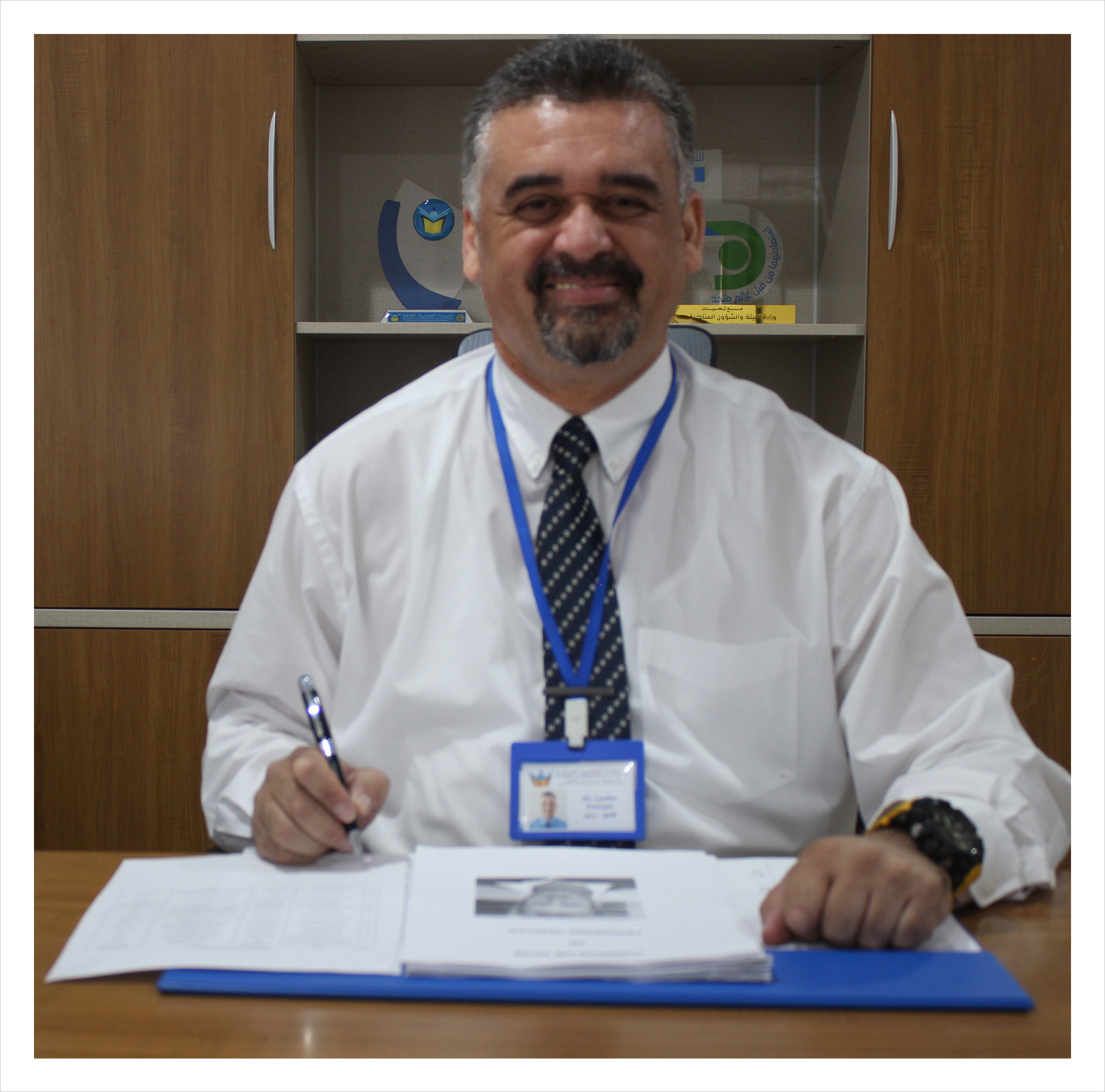 Lyndon Simons
Principal